Trash Talk Food Truck was started in August of 2018 by Lori Herndon, a Rochester, NY native. She wanted to bring her version of the "Trash Plate", a famous dish from Rochester, NY to North Carolina not only because she thinks the food is great, but also because it seemed like a niche that needed to be filled to satisfy all of the "yankees'' just like her who have migrated to the Triangle. Trash Talk's favorite Cheeseburger Trash Plate features two delicious cheeseburger patties laid on a bed of home fries and macaroni salad and then topped with onions, mustard and a delicious meaty "hot" sauce. If you prefer a Hot Dog Trash Plate, Lori carries a steady supply of Zweigle's red and white hots. If you haven't tried one yet you need to! It's a taste you never forget that will tantalize your palate!
Keep an eye out for out new truck.
Book Us Today
We are available across the Triangle region in North Carolina for events. Please call us today to schedule.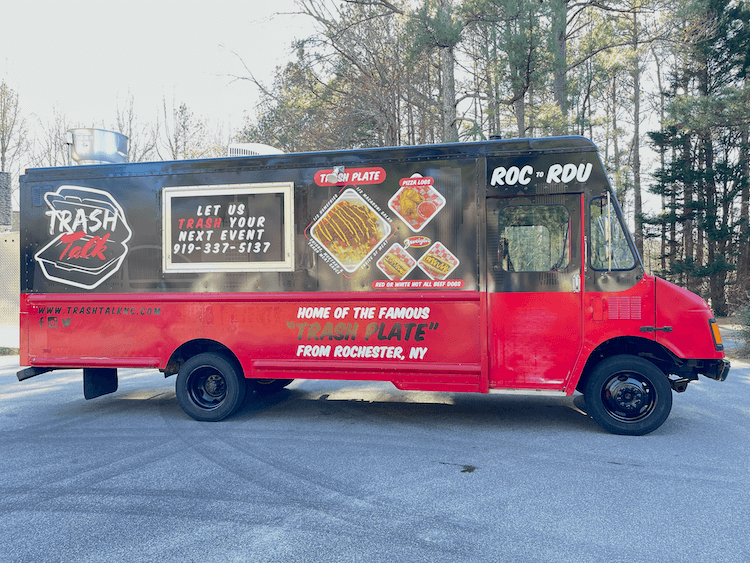 ---